Meet the Doctor
Dr. John E. Phillips, DMD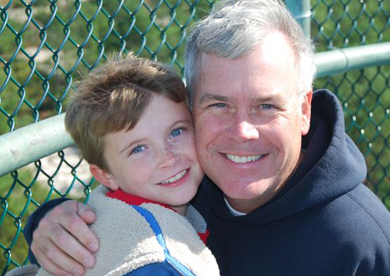 Dr. Phillips is originally from Springfield, PA. Dr. John spent his summers on Stoneton farm outside Betterton, MD, then Grove Neck where he currently lives with his wife and son. Dr. John attended West Chester University and graduated from Penn State University and Temple School of Dentistry. Prior to Dental School, Dr. John was a yacht captain and delivery captain. He was civilian crew aboard the USS Sequoia and crew on the Yacht, Bolero. He also served briefly in the Merchant Marine.
The Doctor's wife, Lynette, will welcome you to the office. She and her sister, Becca, work the front desk.
Sheryl Worsh RDH
Sheryl graduated in 1989 from the Community College of Baltimore. She has been practicing Dental Hygiene for 23 years in general practice with 16 years of experience providing care for Pediatric & Special needs patients. Sheryl enjoys volunteering yearly at the Summer Special Olympics in the "Smile" tent. Sheryl is also mom of four terrific young people!
Stephanie Sweet - Dental Hygienist
Stephanie is a graduate of Delaware Technical and Community College with a degree in dental hygiene. She has experience with General and Pediatric Hygiene and has been treating patients since 2008. Stephanie previously worked with a large bank for 10 1/2 years after completing four years at the University of Delaware. She spends her free time fishing (local and offshore), boating on the Sassafrass River and playing with her two yellow Labrador retrievers.
Nancy Quinn - Dental Assistant
Nancy has been assisting Dentists since 1975. Nancy studied at Bryman Medix School. Nancy lives in Chesapeake City with her husband and dog, Lily. Nancy's adult son, Seth, lives in Washington, DC. She enjoys gardening in her spare time.